Science Kids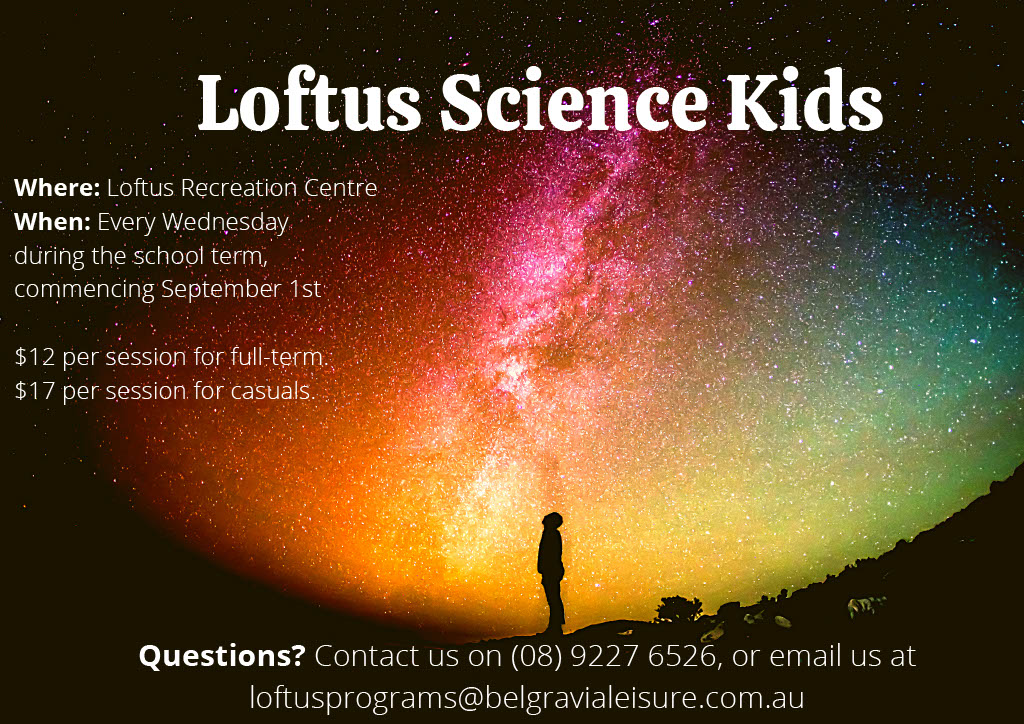 We have launched a new program called Science Kids!

Join us each Wednesday of the school term from 4:00 – 4:45pm, or 4:45 – 5:30pm as we team up with Anna T, Anna P & Dean from Perth Mod to explore science experiments that you can do with every day, household items.
Included in the 45 minute session:
Procedure and ingredients for the experiments
Worksheets to help your kids hypothesize and record their outcomes.
Instructions and hands on help from 3 young science experts.
Contact us on 08 9227 6526, or email us at loftusprograms@belgravialeisure.com.au for any enquiries.

If you're keen to join, please find enrolment form below and return it us via email or in person.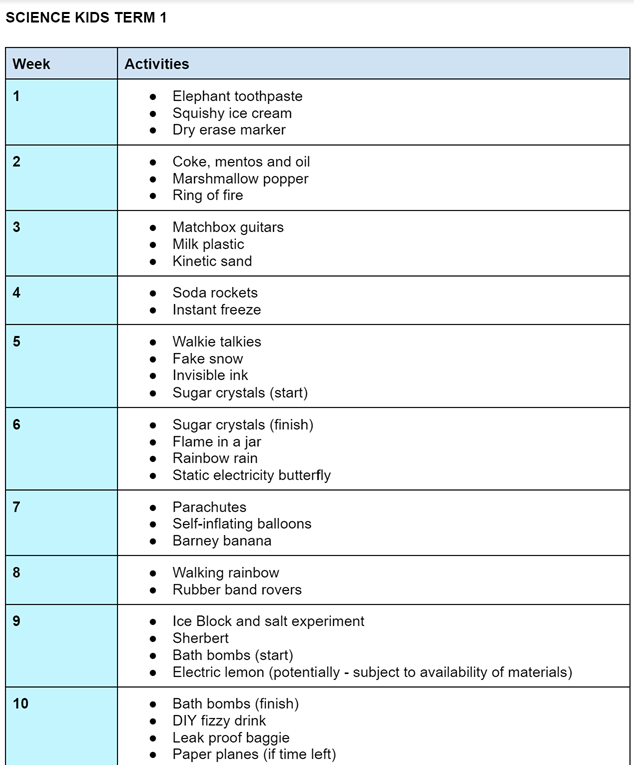 Science Kids Registration
Please complete the registration form and email it to: loftusprograms@belgravialeisure.com.au Thank you.